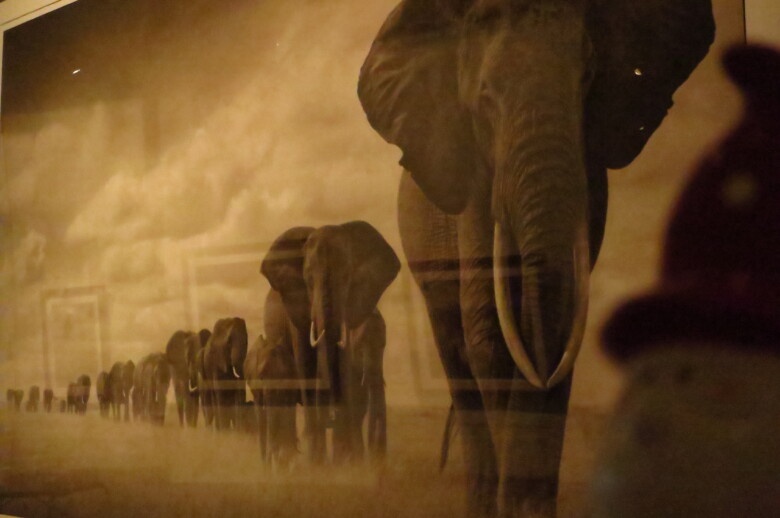 Elephants Walking Through Grass – Nick Brandt
Hi Folks!
All the youtubers out there might know this already, but please let me tell you what's going on in the photo and state the obvious:
"Alright, so here we are in front of the, uh, elephants. Uh. The cool thing about these guys is that, is that they have really, really, really long, um, trunks, and that's, that's cool. And that's pretty much all there is to say." #MeAtTheZoo #YakovLapitsky
Nick Brandt's Elephants Walking Through Grass (2008) first of all saved me a trip to Africa but also saved the elephants a trip to a zoo, and for that I and the elephants thank you Nick!
Video related: MeAtTheZoo
[ Edit: Elephants Walking Through Grass (2008) is certainly not the only art piece by Nick Brandt that captures nature as it is – wild and captivating. Artsy's Nick Brandt page provides visitors with Brandt's bio, over 50 of his works, as well as up-to-date Brandt exhibition listings. You may access Artsy's Nick Brandt page through this link: Artsy's Nick Brandt page. ]
-Gart
https://www.startescape.com/wp-content/uploads/2015/07/Elephants-Walking-Through-Grass-Nick-Brandt-scaled.jpg
1920
2560
Gart the Gnome
https://www.startescape.com/wp-content/uploads/2015/07/gnome.png
Gart the Gnome
2015-02-28 22:27:15
2015-11-17 17:31:50
Elephants Walking Through Grass – Nick Brandt