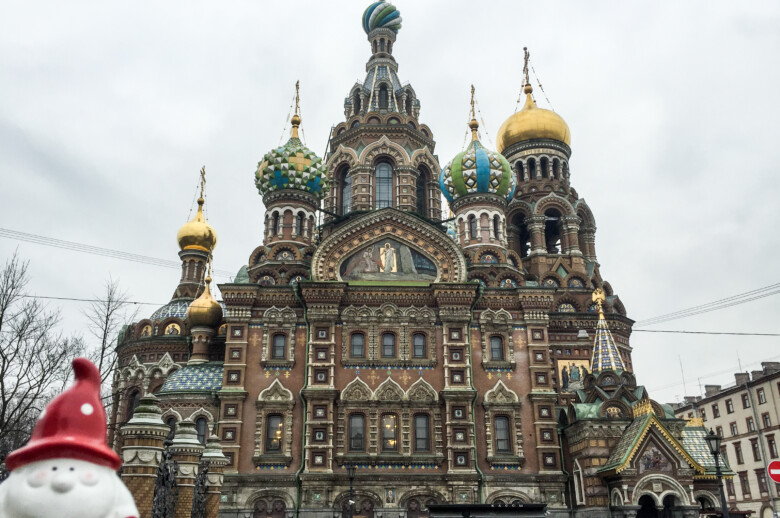 The Church of the Savior on Spilled Blood – St. Petersburg
Hi Folks!
Or would 'Privyet droog!' be more appropriate. Listen to the official soundtrack for the post here: RussianFrontier.
Some claim that the image of the Wild East filled with countless assassinations is a myth generated primarily by western media and agitators in social networks. Well, this may be news to you but the Wild East is reality in St. Petersburg and to the east from there. Alexander II, the former emperor of Russia, was assassinated and the grieving Russians built this church as a memorial right on the spot that was stained by Alexander II's blood. The church is called the Church of the Savior on Spilled Blood. The Russian tradition to build a church on a crime scene has apparently been limited only to the blood of royal family. I would assume there being little hope that a church will be built on Bolshoi Moskvoretsky Bridge where Boris Jefimovitš Nemtsov was shot.
-Gart
https://www.startescape.com/wp-content/uploads/2015/03/Church-of-the-Savior-on-Blood-St.-Petersburg-Russia-scaled.jpg
1920
2560
Gart the Gnome
https://www.startescape.com/wp-content/uploads/2015/07/gnome.png
Gart the Gnome
2015-03-07 23:30:30
2016-06-30 00:33:51
The Church of the Savior on Spilled Blood – St. Petersburg