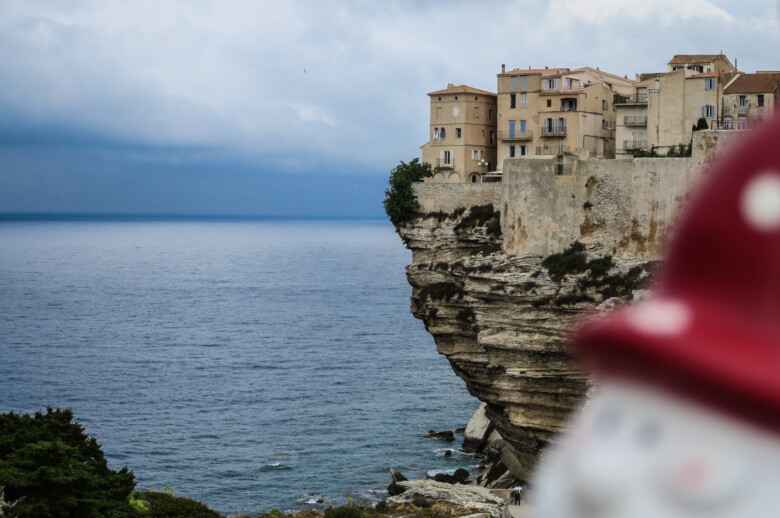 Bonifacio – Corsica, France
Hi Folks!
France is the most visited country in the world ranked by the number of international tourist arrivals. That's an impressive achievement considering that the Corsican nationalist movement has campaigned for the limiting of tourist infrastructure since the 1960's. And by campaigning I mean harsh measures: bombings, assaults and robberies. Luckily Corsica is only one of the 27 régions of France, so there are plenty of opportunities even for the most sensitive tourist to enjoy the well distinguished French hospitality. I guess there is only one thing that the Corsican's hate more than tourists and that is the French. Confusing enough, huh? I will try not to get into politics too much, but there's one thing that should be mentioned: Corsica is the gem of the Mediterranean Sea and Corsicans would be nuts if they were not a little bit protective of it.
In addition to National Liberation Front of Corsica, Corsica Libera and other militant and/or peaceful groups that advocate the independence and isolation of Corsica, the costal line of the island for its part ensures that intruders will have difficulties to sneak in. Bonifacio, on the south coast of Corsica, is protected by 70 meters tall limestone cliffs that rise directly from the sea. The limestone has been undercut by the rough waters below so that the buildings are literally overhanging the cliffs. The restaurants in Bonifacio serve French cuisine to die for and that may also be the result if you book a table with a view.
-Gart
https://www.startescape.com/wp-content/uploads/2015/05/Bonifacio-Corsica-France-scaled.jpg
1920
2560
Gart the Gnome
https://www.startescape.com/wp-content/uploads/2015/07/gnome.png
Gart the Gnome
2015-06-23 00:39:00
2015-11-22 23:34:51
Bonifacio – Corsica, France