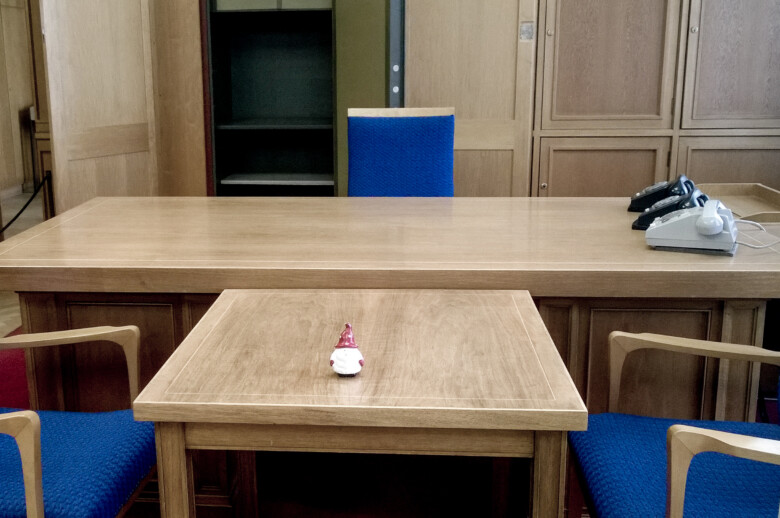 Stasi museum – Berlin, Germany
Hi Folks!
Right after the Second World War things got complicated for the whole world as the Cold War begun. Germany was split into two: east and west. And so begun the short history of East Germany, or formally German Democratic Republic.
East Germany's ideology was Marxism-Leninism-Satanic with strong scent of communism and other fishy stuff from Soviet Union (I can't remember where I read this but I'm sure it was a reliable source). In East Germany the ruling power thought that it needed "protection" and established Stasi, a security service which was unique in its own way. Here's a few complimentary facts for you:
Stasi (Staatssicherheit, State Security), officially The Ministry for State Security (MfS) was the official state security service of German Democratic Republic (GDR) from 1950 to 1990.
Stasi used means out of this world. It had unrestrained access to everywhere and it spied, threatened and tortured people randomly. Stasi employed officially over 90 000 people at its final stages. But we can only guess how many people carried out tasks for Stasi although they were not on the payroll. In East Germany neighbors literally spied each other and reported the peculiarities to Stasi. Just imagine if your neighbor spied on you. I bet it would not take that long until they would spot something to report – especially if your neighbor had been promised a reward.
But the world changes. When the iron curtain collapsed it was the end of history (thank you Mr. Fukuyama for articulating the clever thought). Communism is so last season in Germany. And today Stasi headquarters serves as a museum.
In the picture above you can see Stasi leader, master of the tin foil hats, Erich Mielke's office untouched. Ok, to be accurate, the office was untouched until my visit. Erich left the building in a hurry and forgot his three smart phones on the desk. Could there be a more obvious invitation to abuse Erich's Facebook and Twitter accounts.
-Gart
https://www.startescape.com/wp-content/uploads/2015/08/Stasi-leader-Erich-Mielkes-office-scaled.jpg
1441
2560
kunkku
https://www.startescape.com/wp-content/uploads/2015/07/gnome.png
kunkku
2015-08-15 20:57:02
2016-07-20 23:21:05
Stasi museum – Berlin, Germany