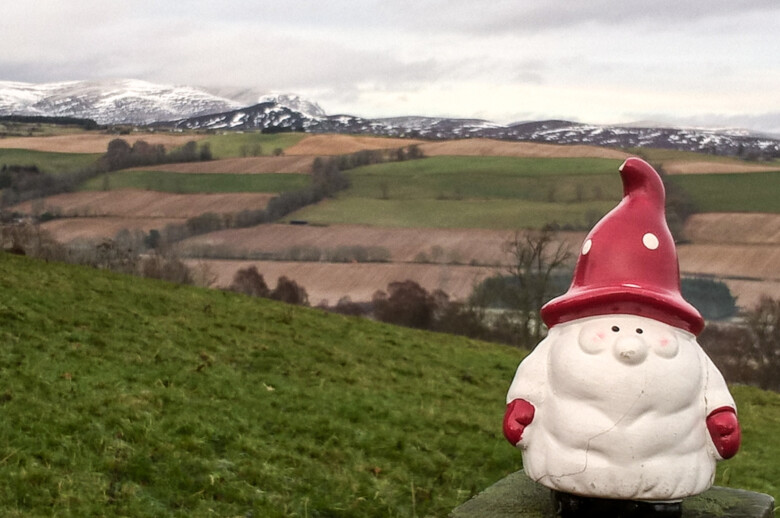 Hi Folks,
In the Highlands of Scotland you may still hear the echo of Sir William Wallace's voice: "… they may take our lives, but they'll never take… our freedom! Or maybe it was Sir Wallace's squire Mel Gibson who used those inspiring words. It's difficult to remember all the details precisely after over 700 years. Sir Wallace and Mr. Gibson spent many of their holidays in Dingwall which is even today one of Scotland's main attractions – plenty to do and a lot to see, if it is not raining. Sir Wallace was appointed as the Guardian of Scotland but later hanged, drawn and quartered. A quarter may have been buried in Dingwall, although very little evidence is available to support this theory.
About two hundred years before the time of Sir Wallace, Macbeth – King of Scotland – was born in Dingwall. Later on a certain historian William Shakespeare made Macbeth famous in his research with a working-title The Tragedy of Macbeth. I understood from Shakespeare's report the tragedy having been that Macbeth was slain and beheaded. I heard a rumor from some quite trustworthy looking fella in the Mallard, the most prominent tavern of Dingwall, that Macbeth's head may have also been buried in there.
Dingwall – what a history, what a place!
– Gart
https://www.startescape.com/wp-content/uploads/2015/12/Dingwall-Scotland-scaled.jpg
1443
2560
Gart the Gnome
https://www.startescape.com/wp-content/uploads/2015/07/gnome.png
Gart the Gnome
2015-12-29 22:54:33
2016-03-01 22:16:08
Dingwall – Scotland