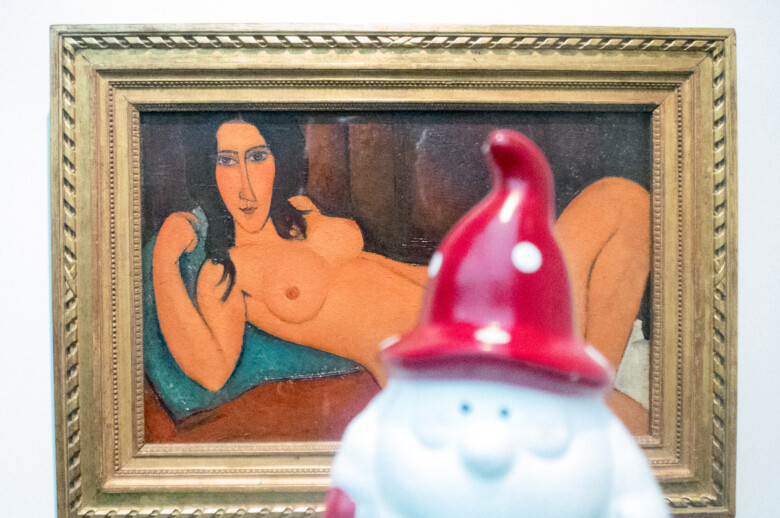 Reclining Nude with Loose Hair – Amedeo Modigliani
Hi Folks,
Amedeo Modigliani lived the reckless life of a rock star decades before the first rock n' roll tune was played. At his time he was probably best known for his extreme substance abuse and bohemian lifestyle. Sadly his life ended just when he was about to brake as an artist. Nowadays Amedeo's paintings are sold regularly for tens of millions of dollars. His painting known as Reclining Nude (1917) was sold for 170 million dollars in 2015, making it one of the most expensive painting ever sold. Reclining Nude is a piece from the famous series of nudes that Amedeo painted. The painting in the picture, Reclining Nude with Loose Hair (1917) is from the same series and would probable sell for much higher price. I mean, come on… the hair is loose. Just look at it, the hair really is loose; there has to be some value in that.
Amedeo's fine work make me think that perhaps it's time to travel to Italy again.
– Gart
https://www.startescape.com/wp-content/uploads/2017/04/Reclining-Nude-with-Loose-Hair-Amedeo-Modigliani-scaled.jpg
1920
2560
Gart the Gnome
https://www.startescape.com/wp-content/uploads/2015/07/gnome.png
Gart the Gnome
2017-04-24 00:34:56
2017-04-24 10:03:46
Reclining Nude with Loose Hair – Amedeo Modigliani